---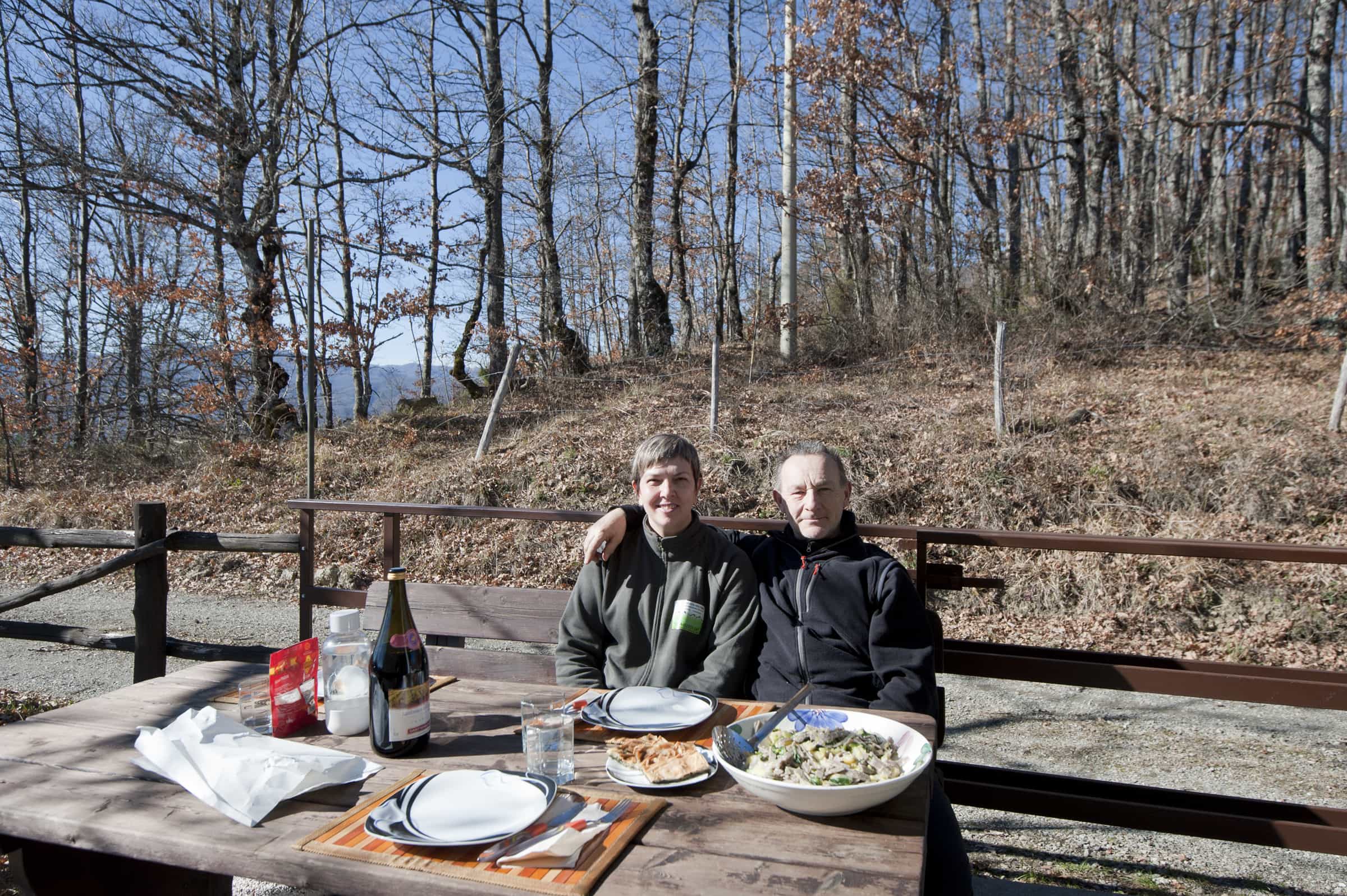 We are husband and wife, George and Valeria Genovese, directly transplanted in 2014 from the hinterland of Milan, stressful and chaotic, in Valtaro, (valley of the Taro River), in Emilia-Romagna, province of Parma (north of Tuscany and Liguria) … in short, we immersed ourselves in almost untouched nature. We dropped family, respective jobs as employees and dwelling to change totally life looking for a bit 'of "good way of living.".
---
The passion of both for outdoor sports but especially the thirty years love of Giorgio for of 2 wheels, Enduro rider longstanding with motorcycle before and mountain bike before after, have been of inspiration to create something unique and innovative for these places : a tourist accommodation mainly dedicated to bikers, especially those who prefer the ALL-MOUNTAIN, and their bikes. The sensation is like be at own house with the pleasure of falling asleep in the evening and wake up in the morning with the sounds of forests and mountain …. and meet deer, wild boar and maybe some wolf in distance. The traditional cuisine is homemade and genuine and we try to develop and pursue some habits suitable to reduce the impact on the environment (eco-kitchen, anti-waste, KM 0, self-production, etc.) You can spend time, regardless of mountain biking, in activities that bring you in touch with nature: long natural walks and/or to discover the history and traditions of the mountains, horseback rides, snowmaking permitting, snowshoe walks and/or cross country skiing … and for those who have a great spirit of adventure, there is a chance to practice sled dog (dog sledding).
because it must be done with us
We are small and "youth" of the business, but we offer, we believe, a complete service. Until today, there is no something similar in the whole Valleys of Taro and Ceno. Giorgio is a Guide of the National Academy of Mountain Bike and is available for: accompanying services for tours in Mountain Bike. More than thirty years of experience and thorough understanding of paths and trails Valtaro. Are proposed cycled routes of various difficulty to discover the landscapes of the Valley; stages deepening dedicated to those who want to improve their basic knowledge, necessary to better face the mountain biking, remaining with "wheels on the ground" ….
---